Shipping/policies
Jump to navigation
Jump to search
See also: International Shipping
When to Expect Your Order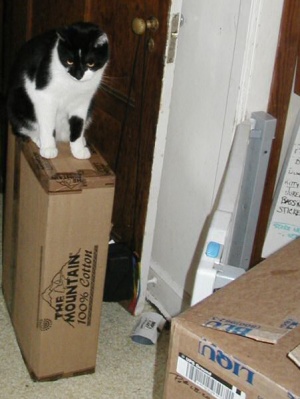 If there is a deadline involved in your shipment, e.g. it is a gift for a birthday or holiday, please mention this deadline in the shipping instructions when you check out; we will contact you if we can't get it to you in time. Feel free to inquire first if you prefer.
Guarantee: If you give us a deadline for delivery and any part of the order arrives after that deadline, we will extend the no-hassle return policy to include shipping charges in both directions, if you decide you wish to return any part of the order. Deadlines may be changed upon customer request (email is best) until the day of shipment.
In-Stock Items are usually shipped within 48 hours. If quantities are low, please check first if delivery time is an issue; the web site is not instantly updated when orders are placed. (Real-time inventory updates are in the works.)
Items Not in Stock: our suppliers require a minimum order, usually $150-200. Sometimes they also require a minimum quantity per design. This means we need to wait until we have enough customer orders to fill up a minimum supplier order, which can add days, weeks, or months to the lag time depending on the supplier and current market conditions (i.e. how fast sales are going and whether we have enough cash on hand to purchase a lot of surplus merchandise which may not sell anytime soon). If you need any part of your order by a particular date (e.g. a birthday or holiday), please mention this in the "Special Instructions" area ("Shipping Information" page) when you check out.
The rest of the lag time depends on the shipping method.
Shipping Methods
Within the United States (including Puerto Rico) we usually ship by USPS Priority mail, which usually arrives within 2-3 days. Anything under 14 ounces is normally shipped First Class. (Most individual shirts are 8-10 ounces; two shirts or more generally will go Priority.)
Outside the United States we usually ship by Global Airmail Letter Post (3-7 days) or Global Priority (3-6 days).
We will use other shipping methods by special request -- either enter your request in the "special instructions" area when you place your order, or contact us for details.
Some of our suppliers who drop-ship their items may use other shipping methods.
Shipping Costs
Shipping costs are shown when you add items to your cart. Unless otherwise indicated, the amount shown is an exact quote.
If the shipping charges are labelled as "estimated", you may request an exact quote from us by entering "need shipping quote" in the "special instructions" area on the "Shipping Information" form. If your instructions contain that message, we will not charge your credit card until we have received your approval. Whether or not you request a firm quote, we will not exceed the shown shipping charges without contacting you for approval.
If you are sending a check or money order and the shipping charges are shown as "estimated", you may either write the check for the amount shown and we will refund the difference when we ship to you, or you may request an exact quote before you write the check -- just write "please email exact total for check" in the shipping instructions.